Brands must be careful what they say on social media communities. An ill-planned social campaign or post could come back to bite you.
From major online media brands to popular snacks manufacturers, everyone is susceptible to a social media faux pas. Businesses worldwide use social media campaigns to win customers, but an ill-advised tweet or an exuberantly used hashtag can turn a good social post into a costly corporate mistake.
The below examples show how easy it is to earn a social media fail badge…
1. #WalkersWave
U.K. snack company Walkers created a social media campaign that asked its fans to tweet their selfies using the hashtag #WalkersWave. Fans would get a chance to win free tickets to the UEFA Champions League final.
Unfortunately, the campaign led by Gary Lineker failed in a spectacular fashion. Fans sent in photos of dictators, serial killers, sex offenders, and many more questionable characters. The company didn't vet the selfies and Gary Lineker was seen holding up portraits of notorious criminals like Fred West, Josef Fritzl, and Jimmy Savile.
Ouch!
Disgraced BBC star Jimmy Savile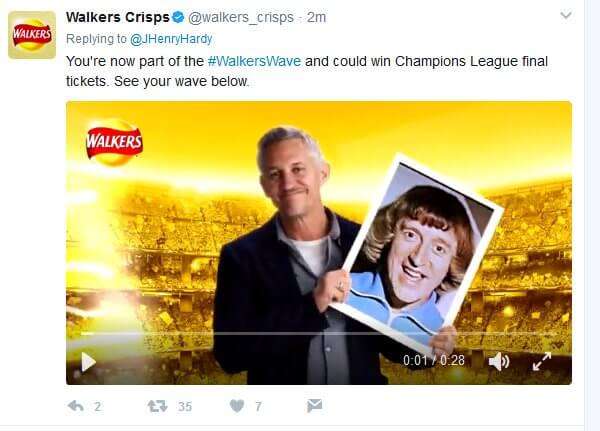 Mass murderer Fred West
The UK crisp (potato chips here in the United States) giant apologized saying the images were irresponsible and offensive. They shut down the campaign, but not soon enough.
2. "I will never drink Pepsi again" social campaign
In this social media fail, Pepsi went on the attack and recanted when fans fought back. After a World Cup qualifier game between Portugal and Sweden, the Swedish branch of Pepsi decided to run a Facebook ad of Cristiano Ronaldo.
Ronaldo is the darling of Portuguese football and the ad showed a voodoo-doll-image of the footballer in different poses. He fought back by creating an anti-Pepsi campaign that got over 100,000 fans in just one day.
Pepsi immediately apologized and took down the ad. The speed at which Portuguese fans set to work was amazing. Their cause was to never drink Pepsi again.
Pepsi responded to the mass campaign against them by pulling the ads and offering a public apology. They stated that they never wanted the spirit of competition to be seen in a negative light.
3. Does Chrysler hate Detroit drivers?
Most people managing social corporate accounts also have personal accounts. The social manager of Chryslers Twitter account must have had a hair-trigger finger and was fired after posting an obscene tweet on Chrysler's official account.
The tweet was probably posted after a long commute to the office and used the 'F' word to describe drivers in Detroit.
This was a shocker for everyone and was a serious embarrassment to Chrysler. The tweet was immediately deleted and the company apologized on its blog on the same day for the post.
While Chrysler stated that they don't tolerate inappropriate language or behavior. They also noted that it wasn't their decision to let the staff member go.
The poster was an employee of New Media Strategies (NMS) – a social media firm working for Chrysler. NMS let him go, but also lost the contract with Chrysler.
4. Vera Bradley's "Why it's good to be a girl"
The year was 2016 and Vera Bradley decided to run a campaign that would encourage their female Twitter fans to tweet their ideas about "Why It's Good to Be a Girl". The campaign was an epic social media fail because it did not resonate with today's women.
Vera Bradley plastered the reasons all over the internet, in malls and posts around cities but the campaign just didn't get off the ground. Why? Because women today are strong and confident and the campaign was… kinda sad!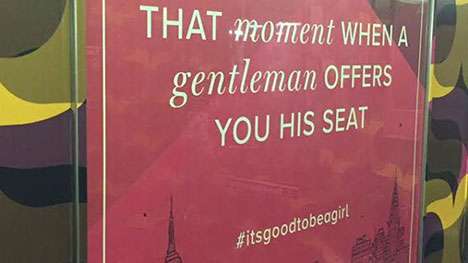 5. #RaceTogether
Using social media to paddle political water is complicated and almost always result in a negative blowback on the poster. In March 2015, Starbucks launched a campaign which was intended to start a social movement about race relations with the hashtag #RaceTogether.
The result was negative. Some people referred to is as "hate," and some even pointed the racist finger at Starbucks. Even though the campaign was offline, the online reaction was massive and the campaign became the laughing stock in social circles.
Let these examples serve as a social media 101 lesson…
Double-check everything before posting. Check your facts, typos or any hidden suggestions before it goes out.
Invest in a great social media manager because it only takes one social post to make a bad impression. So invest in a skilled digital marketing firm who knows what they are doing.
Sports fan are unforgiving. Same as politics, religion etc. Stay away from topics that can give you a bad rep because if you end up on the "wrong" side, you may not recover from the backlash.
Admit your mistakes and apologize. Businesses are prone to send out erroneous social posts, so learn how to say you're sorry!
The year is only just beginning, so even if your social activities are on track, you will do your brand a big favor by getting help. A professional social media management team can protect your reputation and grow your brand.
Spread The Love > Please Share
Click below for a FREE consultation and learn how we can generate more leads for your Cleveland, OH area business.
Cleveland Social Media News & Updates
Are you a beginner at creating Facebook Ads? Don't worry, our 7 essential tips will help you create highly engaging and creative ads that will
Read More »
Sometimes, navigating through social media advice is just like sailing through treacherous waters. Some digital marketers have got it right, while others use methods that
Read More »
Facebook is huge. As the largest social networking community in the world, it has an estimated 2.2 billion monthly active users. This social network went
Read More »
Sign up for our free newsletter with the latest marketing news & tips